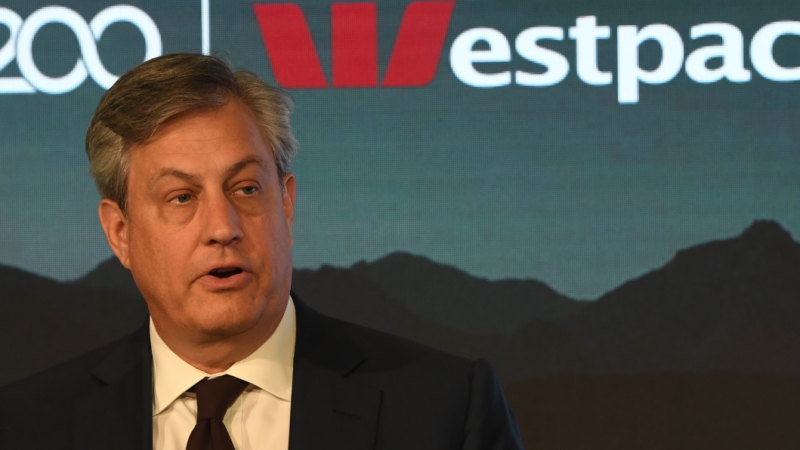 "Certainly a reduction in interest rates will help a bit on consumer spending. But the question we should be asking is, how do we get businesses to invest, to grow, and employ more people, which would raise wages and support spending?
Loading
"We must drive policy changes that incentivise investment, improve productivity, and build business and consumer confidence."
Asked which policies would best enhance productivity, Mr Hartzer pointed to reducing red tape on businesses and tax reform.
Mr Hartzer also signalled Westpac believed the correction in the housing market was getting closer to the bottom. He said the mismatch between the supply of housing and demand for property should "come back into balance" over the coming months.
This should ultimately lead to prices stabilising or rising, he said, but he did not put a timeframe on any turnaround in prices.
"Over the next few months, it varies a bit by market, we would expect that the incremental supply will stop going up, and the inherent growth in population and potentially more confidence from investors comes back, so you'd expect those two things to balance out," he said.
Loading
"My sense is that broadly happens over the next three to six months, but whether that then translates into the confidence that people want to go and buy will depend on other factors that are going on in the market, and certainly interest rates would be one of those factors."
If the RBA does cut on Tuesday, commercial banks will face political pressure to pass on the cut in full, but some analysts have said this is unlikely due to the squeeze on profit margins. Westpac's margins fell to 2.09 per cent from 2.1 per cent in the September half.
PwC's Australia banking and capital market leader Colin Heath, said a decline in all banks' wholesale funding costs, and the price of deposits was likely to benefit banks' margins in months ahead.
"It has not really flowed into this result, but if everything else stayed equal, margins would actually improve over the next six months," Mr Heath said.
Even so, he said banks' margins had still fallen significantly compared with earlier in the decade, and it was difficult to predict if any RBA rate cuts would be passed on in full to customers.
Banks are prohibited from commenting directly on their pricing intentions. However, bankers in the past week have made it clear that a further reduction in interest rates would put added pressure on their profit margins.
Clancy Yeates is a business reporter.